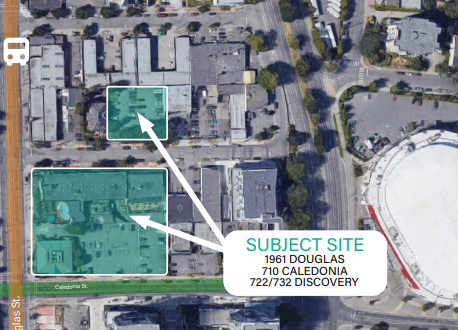 Mixed-use building proposed for the Capital City Center Hotel and White Spot lots
[ad_1]
BC Housing offers a mixed-use building on the grounds where the Capital City Center Hotel and White Spot previously operated.
The proposal for this lot contemplates to have purpose-built and designed supportive housing units, market rental units, sub-market rental units, office units, daycares, a public square, shops retail, grocery store and condominiums.
BC Housing has partnered with Chard Developments on this project, and they are currently under public consultation, as part of the City of Victoria's rezoning process.
READ MORE: British Columbia spent 'unprecedented' $ 126 million on homeless housing in Victoria in past year
The group says that if successful, this project would unfold in four stages.
First, a supportive apartment building would be constructed at 722 and 726 Discovery Street across from this development.
Then the current tenants of the Capital City Center hotel would be moved to these units, if they so wished.
Once the hotel was empty, the hotel and the old White Spot would be demolished.
Finally, construction would begin on the towers.
Our Place Society has been operating supportive housing at the Capital City Center Hotel since October 2020, when the province purchased the hotel for this purpose. BC Housing says that once completed, Our Place will continue to operate supportive housing units in new buildings.
As part of the public consultation process, the Burnside Gorge Community Association will host a virtual community land use public meeting on February 7, where nearby neighbors will be invited to share their thoughts on the project.
[ad_2]